Web Platform and
Mobile Apps
iPlace has a web platform and Mobile apps that will allow you monitor and control devices connected to the system.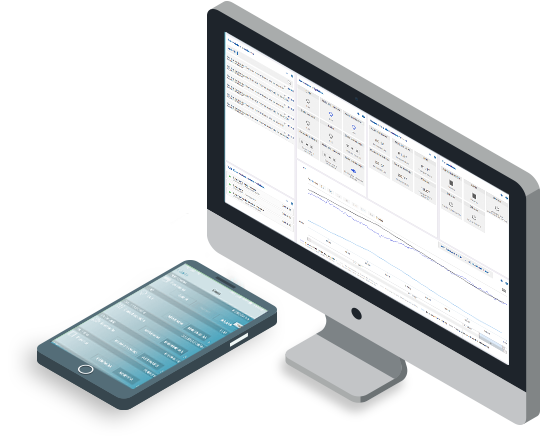 iPlace Structure is based on two components core graphics:
A gadget is the graphic representation of each one of the elements that our iPlace platform is able to monitor and drive.
Any concept that can be measured or controlled (lighting, temperature sensors, doors, blinds, etc.) will be represented by a gadget on the interface. This will encompass the characteristics of a given component by abstracting completely from the physical devices or technologies used.
A widget strong> is a kind of gadgets container.
The monitoring screen will be composed of a set of fully customizable widgets by the user. In this way, it will be possible to decide which widgets to visualize, what set of gadgets will show and what will be its location within the screen. This easily customizable modular structure will allow different information to be displayed for each installation, depending on the client's needs. H1>