iPlace allows a integrated and automated control and management of all the systems and facilities of a building (air conditioning, lighting, electricity, security, telecommunications, multimedia, IT, etc.).
iPlace works as an IoT system offering the possibility of continuously monitoring the operation of thebuilding, helping to reduce energy consumption, increasing the safety and comfort in the building .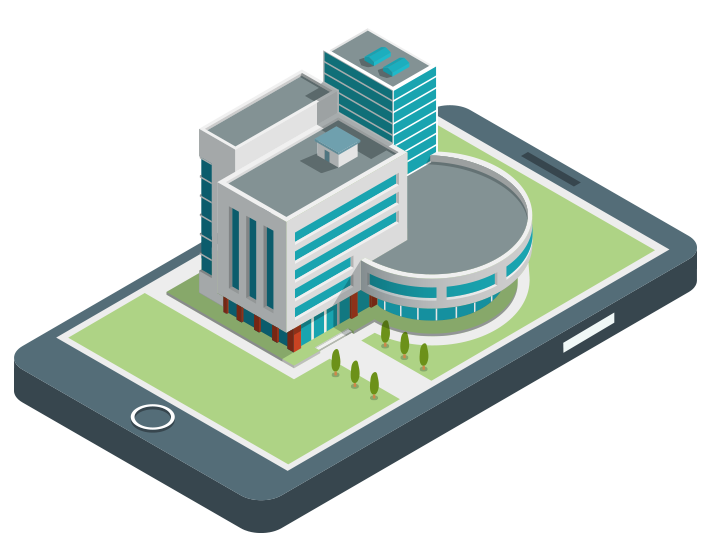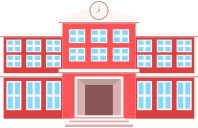 With iPlace it is possible to monitor from a single point any installation and manage each building globally.
Thanks to the iPlace solution, the building's energy systems, lighting and heating are under control. This translates into greater comfort for the users of the center and the improvement of energy efficiency (it is estimated that the energy consumption of the building is reduced by 30%).

In addition, it is possible to centralize all access control systems, which means greater autonomy for the staff of the centers.

A hospital building is complex and has systems and facilities unable to talk to each other, which means the presence of many devices and inefficient buildings.
With iPlace, the different systems belonging to the hospital are integrated in a single platform, such as: sensor alarms, air conditioning systems, cold control in refrigerators and chambers, control of boilers and motors, monitoring of the status of network devices, access control or lighting and temperature.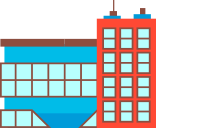 Smart Buildings and Offices
Security and access: iPlace provides an integrated access control system capable of reading vehicle license plates, and includes different access control systems for people with door openings using RFID cards or other systems.iPlace is a gold partner of MOBOTIX, a manufacturer of state-of-the-art CCTV systems, which provides intelligence to buildings in the security section and integrates the information coming from the cameras in the operating rules of our core.

Heating, ventilation and air conditioning (HVAC): iPlace allows the local management of HVAC installations through the MODBUS® protocol and other protocols commonly used in HVAC systems.

Smart lighting: With iPlace it is possible to automate the lighting control of the building taking into account factors such as luxes measured inside and outside, the presence or absence of people in different areas and the external meteorological conditions, in addition to measuring energy consumption. In addition iPlace is optimized for the operation of the facilities through the DALÍ protocol or other protocols commonly used in lighting systems.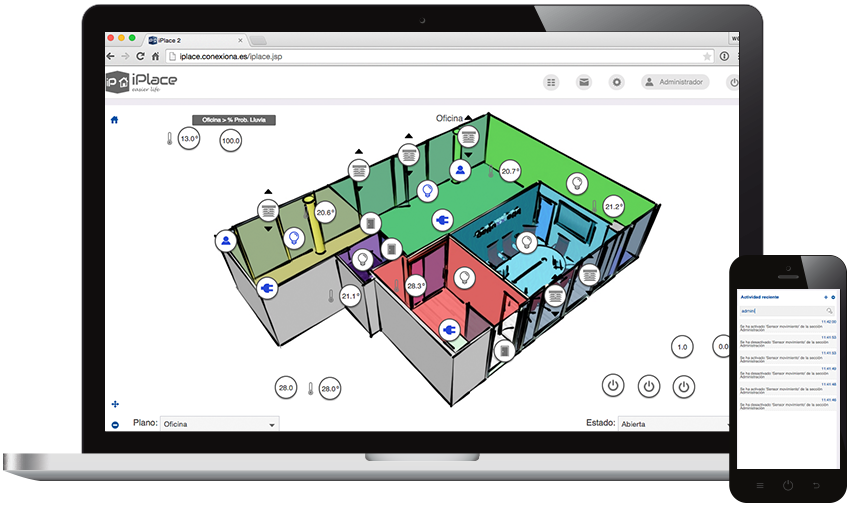 Do you want to receive more information about this IoT solution?
Send us your email and we will get in touch with you.