iPlace helps in the systems implementation to redirect industries and interconnect all their processes through the Internet of Things strong> (IoT).
The "Fourth Industrial Revolution" is translated as a multitude of differentiated technologies working together and interconnected. iPlace is the solution that interconnects all the systems and manage and store the data from multiple devices located in different facilities throughout the world.
Industry 4.0 includes additive manufacturing technologies, big data, artificial intelligence, collaborative robotics, virtual reality, and Industrial Internet of Things (IIoT) and cyber-physical systems.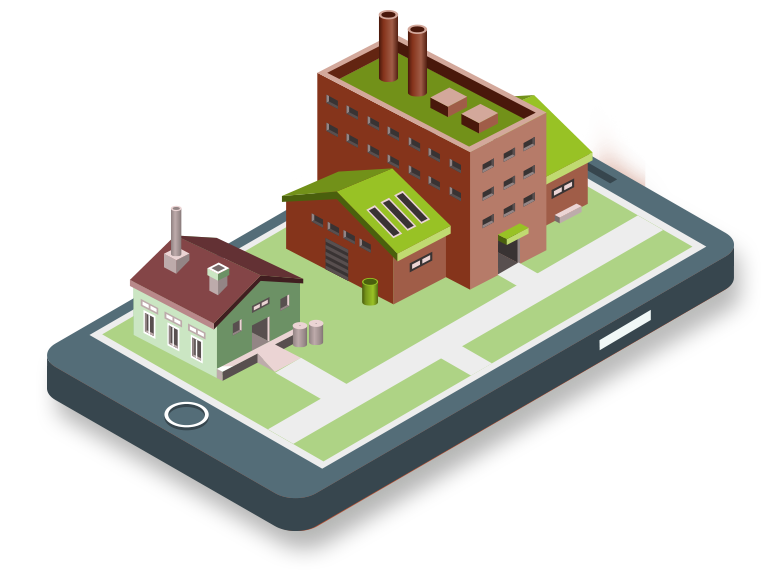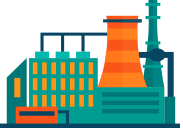 Smart Industry Management
Canning and Food Industries:It is possible to know the operation of iPlace in the facilities of ANFACO, which is introducing the Industry 4.0 concept in the canning and food industry. Monitoring of machine operation, cold control, cold chamber balancing with consumption reduction, integration with AKO probes and other manufacturers, information reception from port discharge , etc. they are included within the system.

Other industries: iPlace is used in other industrial activities: control and monitoring of machines, control of energy consumption and production processes, control of logistics through its own RFID reader devices, etc.

The iPlace platform can also be applied to retrofitting processes in industrial machinery. Within this process, the robust machinery that is present in industrial sectors that don't have control systems can be converted into intelligent machinery.
Some examples that can be monitored and controlled through the iPlace platform are:
plastic injection machines

vending machines

autoclaves, etc.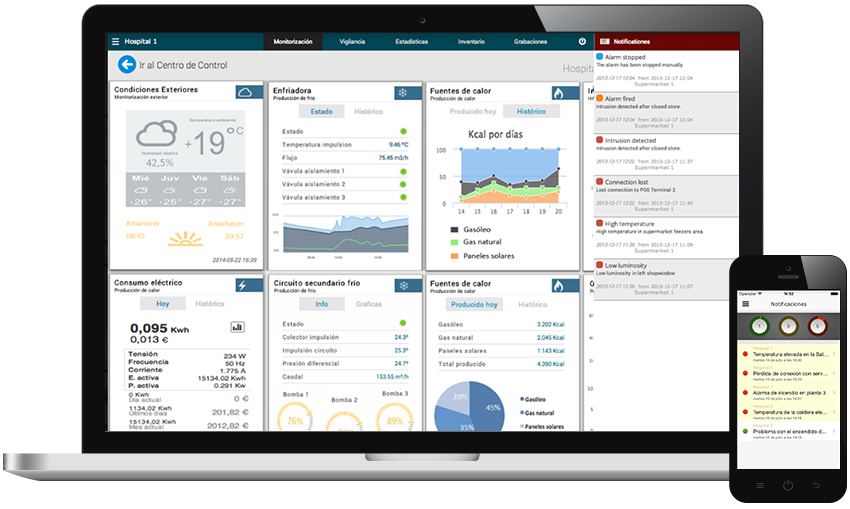 ✔ 
Control and monitoring
✔ Energy saving and lighting
✔ Notifications and security
✔ Smart HD Video
✔ Unified communications
✔ Integration
What is iPetrol?
iPetrol it is a verticalization of iPlace dedicated to the downstream sector that allows to monitor, control and integrate all the Gas Station Systems, allowing an absolute control over them.
In addition, the platform is integrated with external and customer information systems, adding all the information and including it within the system analysis algorithms, to provide service station managers a powerful management tool.
iPetrol currently works with numerous clients of the OIL and GAS sector, mainly oil companies, using the Smart Management for one or more Gas Stations through iPetrol System.
Do you want to receive more information about this IoT solution?
Send us your email and we will get in touch with you.